STEP BY STEP GUIDE TO MAKING AN ONLINE PURCHASE
STEP 1:  Go to the MF3 Malaysia Authorised Online Reseller homepage or type mf3.com.my in your browser's search.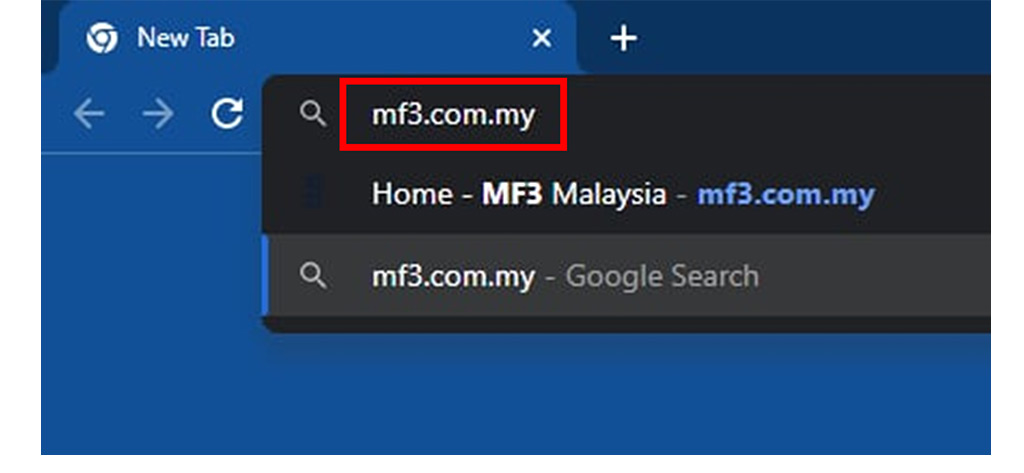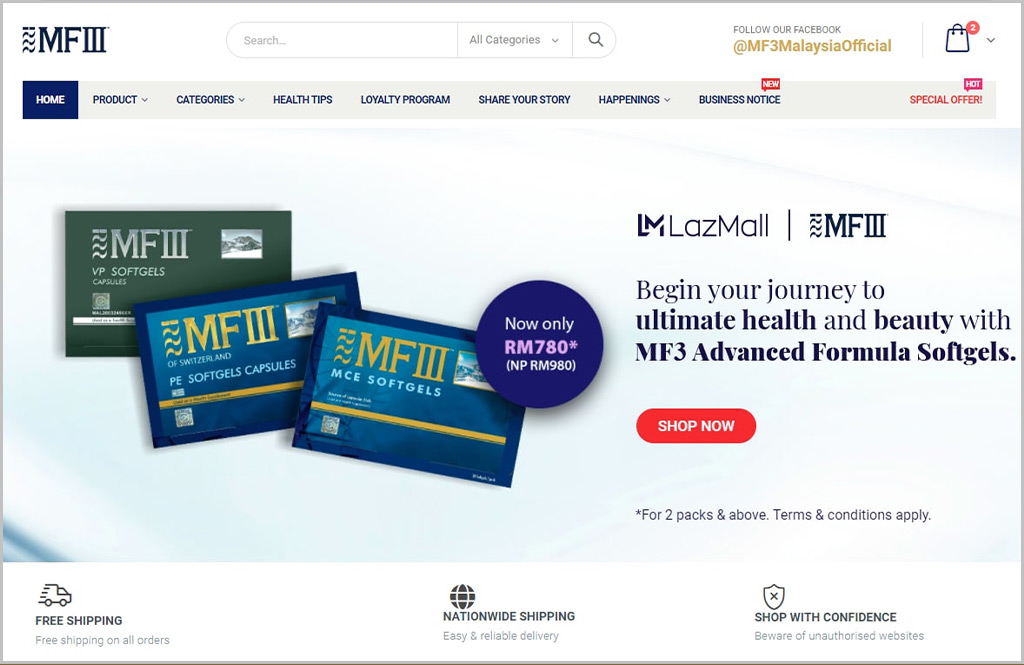 STEP 2:  At the homepage, hover over "PRODUCT" at the menu bar at the top left to view the full list of MF3 products.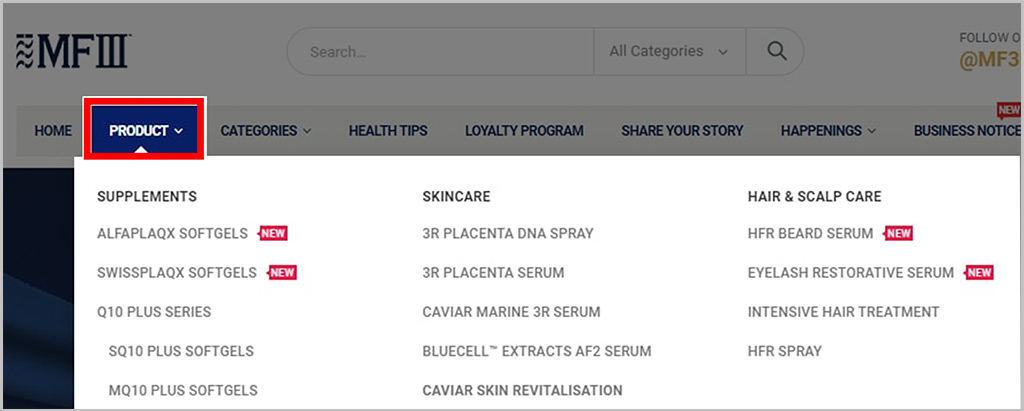 STEP 3:  You can also go to "CATEGORIES" to check out specific health concerns you would like to address.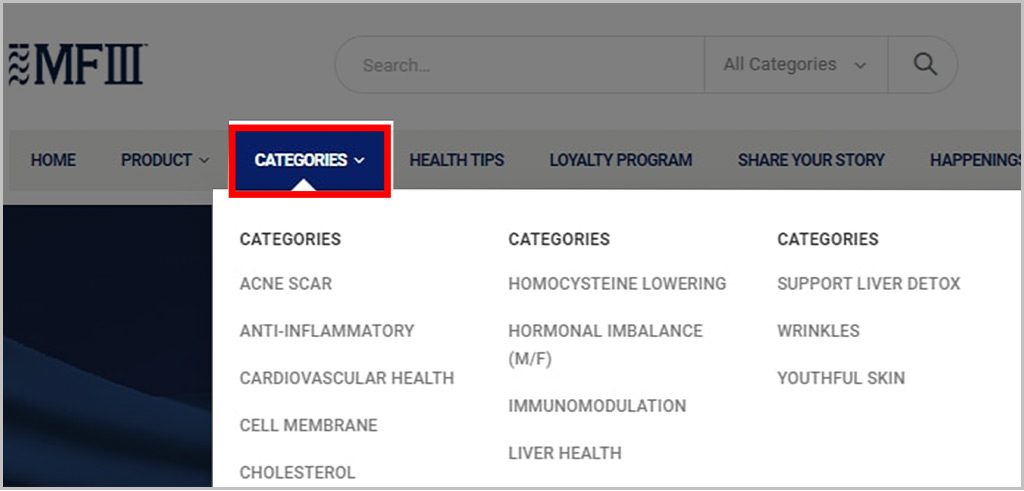 STEP 4:  Select the product you would like to purchase to view more information about the benefits and ingredients. Then, select the quantity and click ADD TO CART.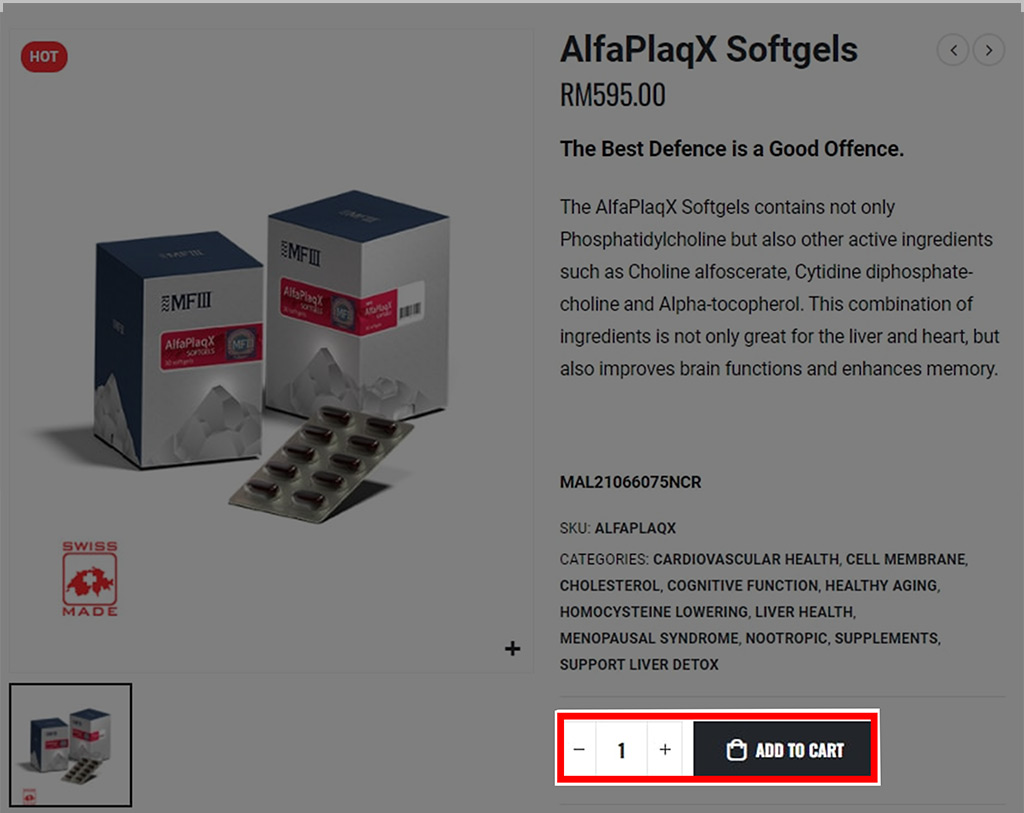 STEP 5: After adding the product you wish to purchase, you can continue browsing other products or proceed to go to the top right of the page and hover over the shopping bag to:
VIEW CART
CHECKOUT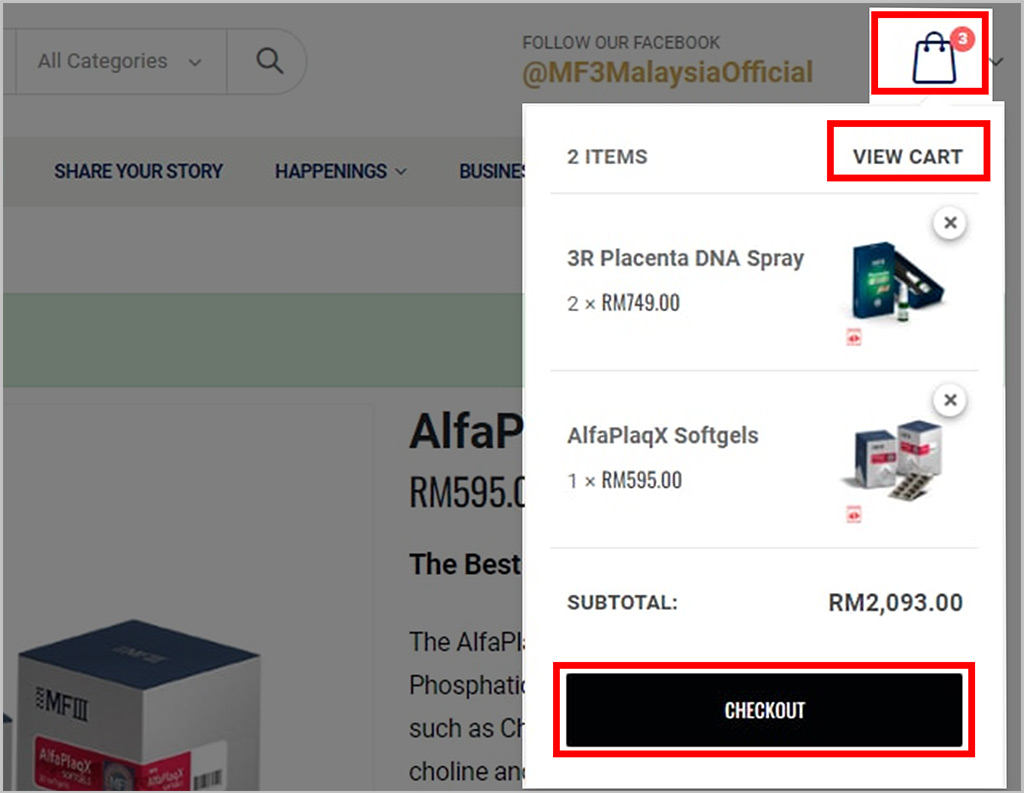 STEP 6: At the CHECKOUT page, provide your details and select your preferred payment method. Don't forget to double check the items you have purchased and agree to the terms before you proceed with payment.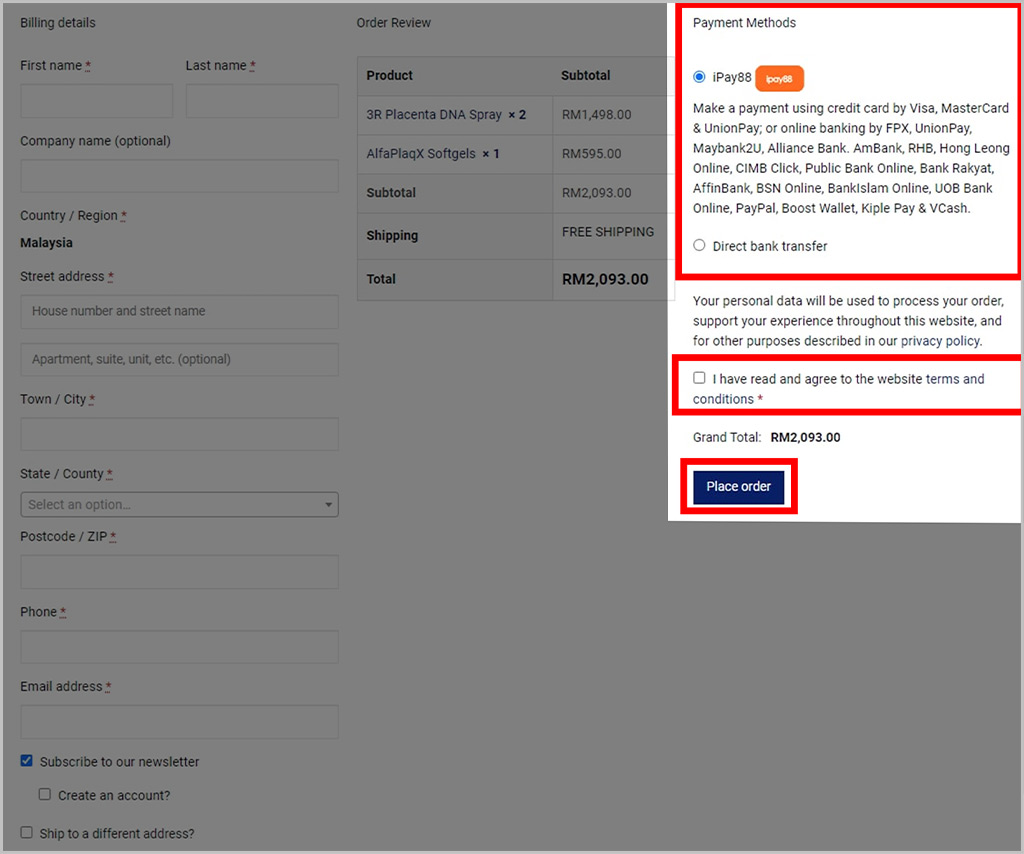 STEP 7: After making your payment, a confirmation email for your order will be sent to you together with the shipping details so that you can track your orders personally.
STEP 8: You may also scroll to the bottom of the website and select the Terms & Conditions to get more information about shipping, our Return and Exchange policy, as well as other information about making an online purchase.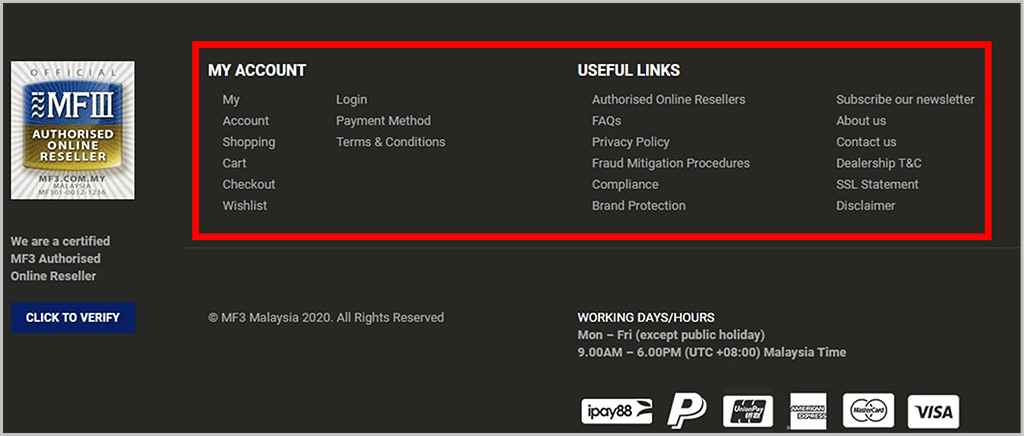 STEP 9: For further assistance, you may contact an MF3 Malaysia representative by emailing to sales@mf3.com.my