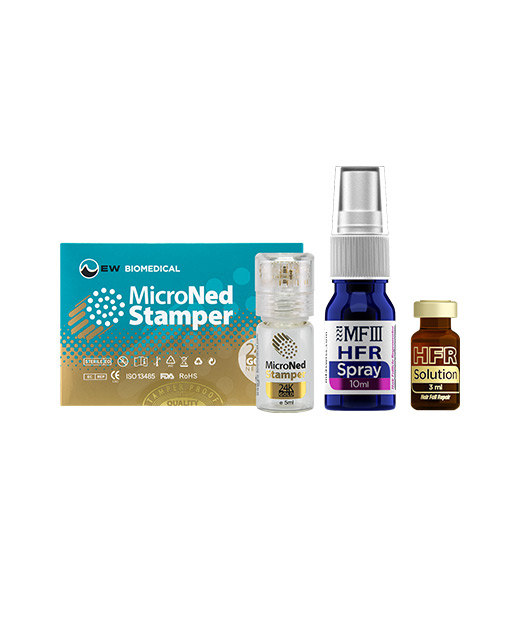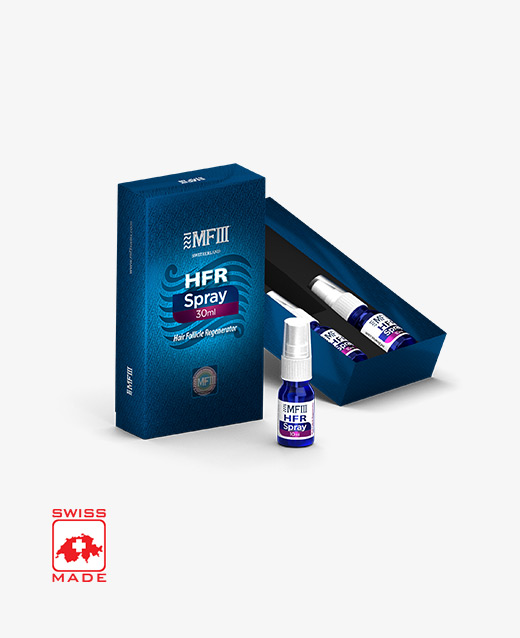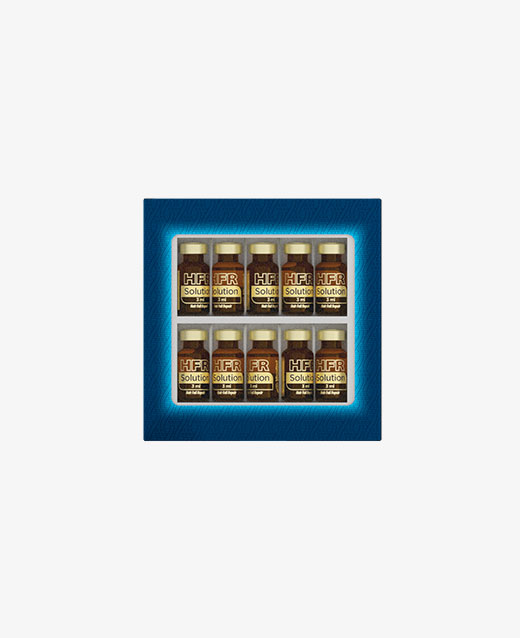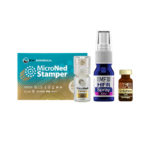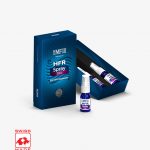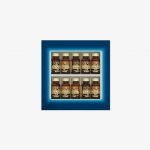 Intensive Hair Treatment
RM7,812.00
The solution for hair thickness and volume restoration just for you! It is now available in concentrated solution and topical spray; the complete set for home treatment.
Hair Fall Repair (HFR) Spray (3 x 10ml)
+ Hair Fall Repair (HFR) Solution (10 x 2.5ml)
+ FREE EWB MicroNed Stamper (1 pcs)
In collaboration with EW Biomedical.
Description
Recommended Usage
Before & After
Additional information
Description
There are various factors influencing hair loss, dormant hair follicles, and premature grey hair:
Hormonal changes
Aging
Oxidative stress
Malnutrition
Environmental factors
Accumulation of oxidative stress and nutrition deficiency can cause your hair to change colour, be weakened, or suffer hair loss. Hair derives its nutrients from the blood through the hair follicle, and metabolic requirements of follicle cells such as minerals and vitamins must be satisfied for optimal hair growth. When hair follicles are still present, even in a dormant state, it is possible to prevent and reverse hair loss.
HFR Solution and HFR Spray are formulated with bioactive ingredients such as amino acids and growth factors derived from stem cells that helps to nourish the hair follicles, promote natural hair cycle, induce hair growth and keep your scalp healthy.
HFR Solution contains a proprietary blend of Hair Growth Factors derived from stem cell that promote the development of hair follicles and generate hair growth.
Pure, no chemicals, no preservatives, non-pathological, 100% natural.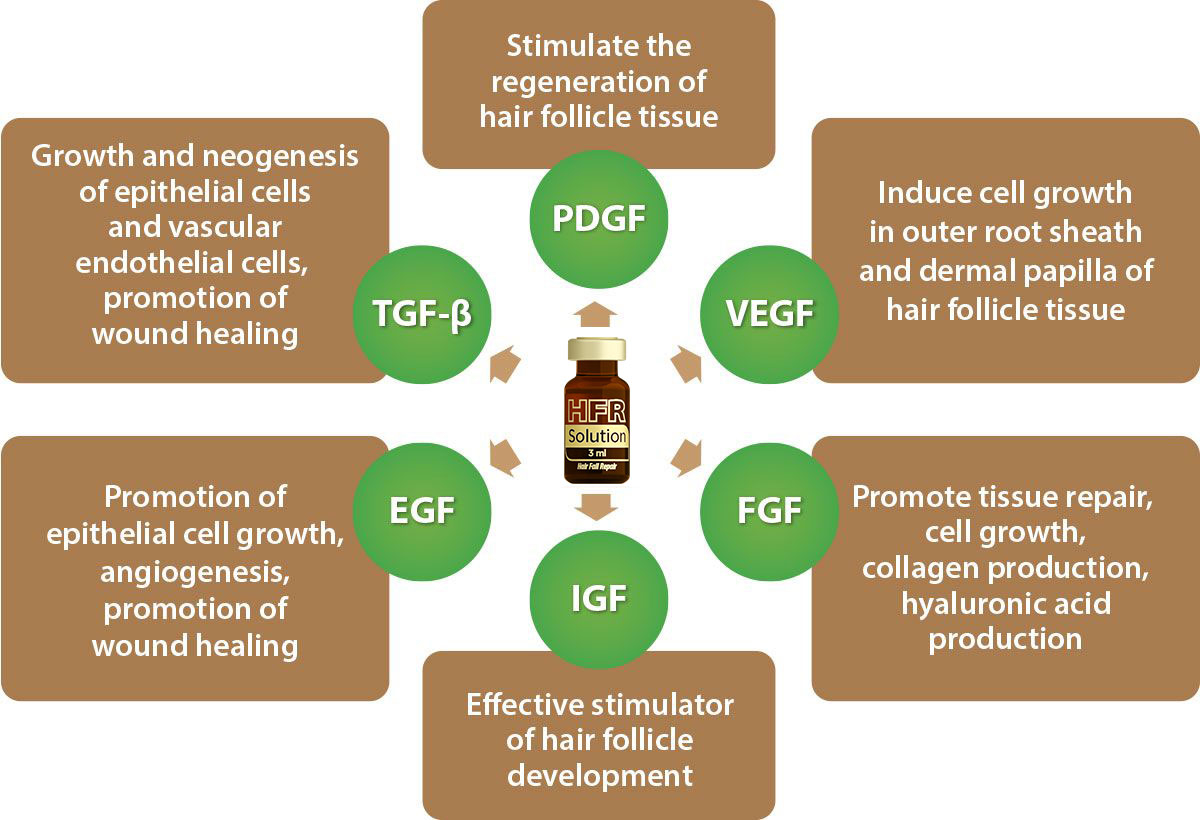 Figure 1 : HFR Solution ingredients and functions.
HFR Spray ingredients and functions:
1. Hair Growth Peptides
Stimulate regeneration of hair follicle tissue
Induce cell growth in outer root sheath and dermal papilla of hair follicle tissue
Promote tissue repair, cell growth, collagen production, hyaluronic acid production
Effective stimulator of hair follicle development
Promotion of epithelial cell growth, angiogenesis, promotion of wound healing
Growth and neogenesis of epithelial cells and vascular endothelial cells, promotion of wound healing
2. Amino Acids, Vitamins and Minerals
Plays an important role in cell integrity and protects sensitive cells in the skin and hair follicles
Stimulating new hair growth
Nourish scalp and hair follicles with nutrients
Strengthen and condition the scalp
The treatment consists of two protocol: microstamping and topical spray
HFR Solution + EWB MicroNed Stamper are suitable for home treatment.
Microstamping is not a surgical procedure; it's a safe and promising tool in hair stimulation and can be self-applied without any particular training.
The EWB MicroNed Stamper is available in: 24K Gold needles length 0.25 mm
The MicroNed Stamper works in three ways. First, it promotes the delivery of bioactive HFR Solution into the hair follicles and thus increasing the product effectiveness in regenerating the health of hair follicles. Second, it also improves the blood flow and nutrients to the hair follicles that are essential in supporting hair growth. Third, the MicroNed Stamper also helps stimulate the production of stem cells that will contribute to higher production of progenitor cells in hair follicles.
The MicroNed Stamper works by making micro punctures in the scalp that instigate the inflammation-proliferation-maturation cycle and prompts the skin to stimulate collagen production. Collagen is present around the hair follicle bulb, and it thickens around the hair root during the Anagen phase to support the growth of new hair. Hair follicle loses a few layers of collagen when hair starts to shed.
The MicroNed Stamper is an applicator that allows you to target more specific areas of the scalp. It is also safer as there is less risk of damaging surrounding hair follicles by pulling the hairs out at the root.
The MicroNed Stamper should only be performed on very clean dry scalp and always sanitize the tool before use; failure to do so can lead to infection and other such issues. Do not share the device with other people to avoid the transfer of blood-borne disease.
Administration of the HFR Solution with the EWB MicroNed Stamper can be done once a week for the first month, then twice a week in the second month. Increase or decrease the frequency of the procedure according to individual scalp reaction.
Potential Side Effects and Complications
As the procedure involves intentional wounding, there is always the risk of complications and adverse effects. The most common side effects include redness, tingling, irritation or bruising. Redness and inflammation are quite common and should subside after five days.
Some should not use the MicroNed Stamper without the supervision of a doctor:
Women who are pregnant
Men and women with hemophilia, or other conditions that inhibit wound healing
Those on blood thinners or similar medications
Anyone with a history of/or fresh open wounds, or prone to acne or on the scalp or hairline.
HFR Spray (Topical Spray)
HFR Spray is a lightweight and non-greasy serum spray containing a proprietary blend of hair growth peptides and nutrients. MF3 formulated the HFR Spray to combat hair loss caused by stress, unhealthy scalp and nutritional deficiency which disrupt the hair growth cycle and starve the follicles of their needs.
Directions: Spray onto the scalp after hair wash and massage gently for 1 to 3 minutes to enhance absorption.
HFR hair loss treatment step by step: a general guideline for home treatment
Step 1
Wash your hair, make sure the scalp is clean.

Step 2
On a dry hair and clean scalp, apply HFR Solution using MicroNed Stamper (every 5-7 days)
Step 3
Finish with HFR Spray
(Can be used daily or after hair wash)
For individualise intensive (Repair) course, kindly seek our nutritionist advice at nutritionist@mf3swiss.com.
Synergy effect of HFR Solution and HFR Spray for thicker and fuller hair with healthy hair follicle.