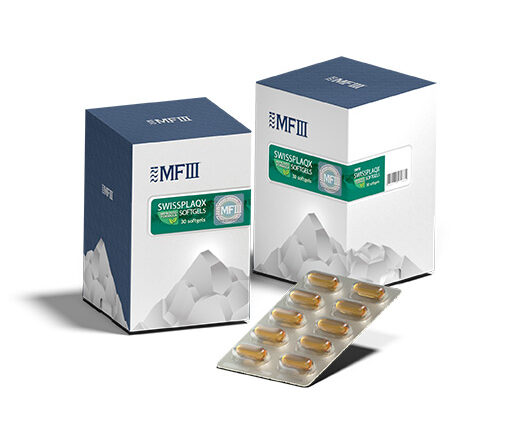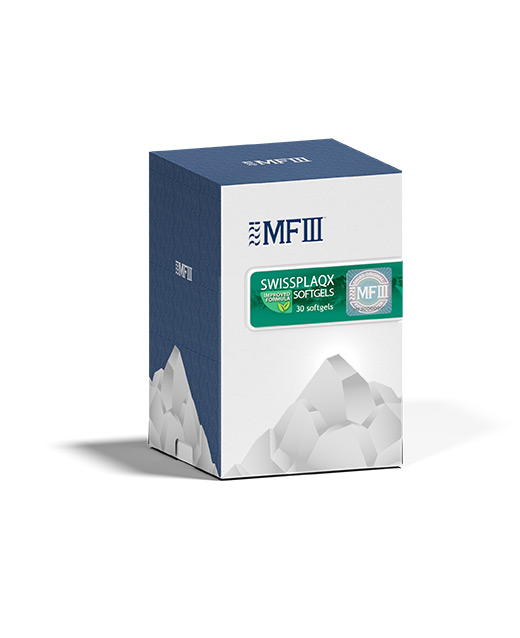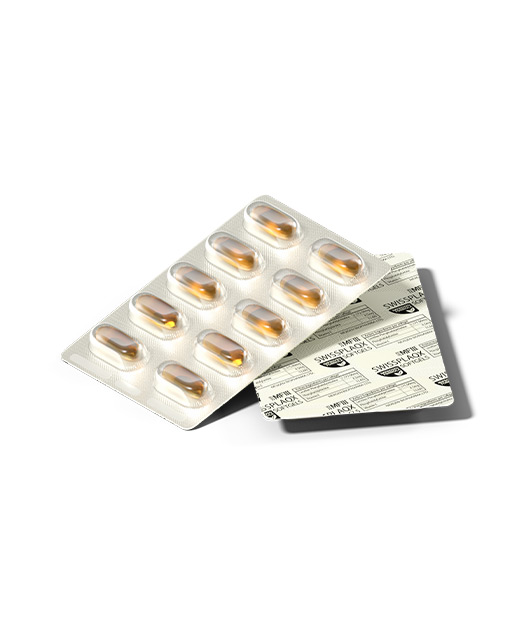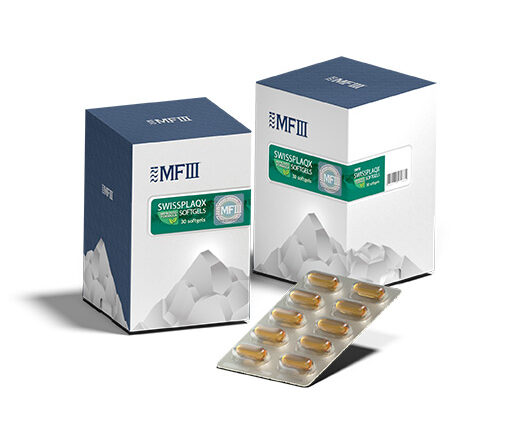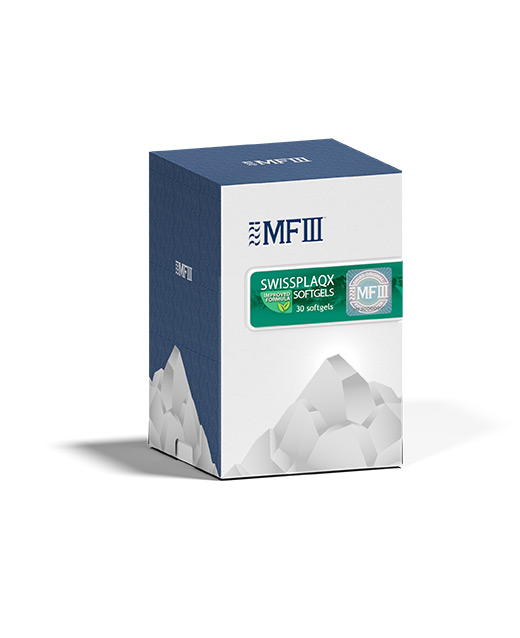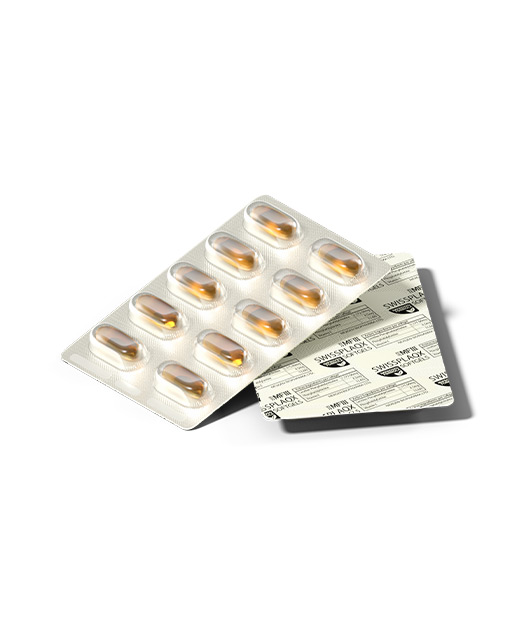 SwissPlaqx Improved Formula Softgels
RM1,092.00
Reviews Summary by AI:
Introducing MF3 SwissPlaqx Improved Formula Softgels
The new MF3 SwissPlaqx Improved Formula Softgels is now fortified with a proprietary blend of Lecithin Phosphatidylcholine, Phosphatidylserine and Vitamin E for even superior heart, liver and kidney health!
The upgraded formulation in MF3 SwissPlaqx Improved Formula Softgels is effective in:
Maintaining healthy cholesterol levels
Supporting liver functions and detoxification
Maintaining cell membrane integrity and fluidity for better nutrient and oxygen regulation
Supporting lipid (fat) transportation and metabolism
Improving product efficacy and bioavailability of ingredients
Another highlight of the product is that it is 100% vegetarian and coated with plant-based softgel shells, making them suitable for vegetarian and vegan consumers.
MAL22116050NCR
Compare
Compare
Description
Recommended dosage
Contraindication:
Additional information
Description
Many of us are aware that our blood vessels play a crucial role in transporting oxygen in our body, and it is important that we keep them healthy and well-oiled. Yet there are other things that can hinder this, and it is known as plaque.
Plaque deposits, which comes from fat and cholesterol can clog our blood vessels and disrupt oxygen flow. When this happens, it can result in serious and deadly outcomes such as stroke or even heart attack.
WHAT IS FATTY LIVER DISEASE?
When the human liver is confronted by various exogenous substances, it can result in the liver producing reaction metabolites that is harmful to the liver tissue that in turn can contribute to fatty liver disease.
COMMON EXOGENOUS FACTOR THAT CAN STRESS THE LIVER:
Excessive alcohol consumption
Over consumption of sugar and saturated fat
Exposure to high amounts of pollution
Medications
FORTIFICATIONS IN SWISSPLAQX SOFTGELS IMPROVED FORMULA
POLYENYLPHOSPHATIDYLCHOLINE (PPC)
Reduce visceral fat, which also known as a stubborn belly fat
Provides integrity and structure to the cell membranes
Regulates fluidity for nutrients and oxygen transport
Long term supplementation of PPC reduces the absorption of cholesterol and circulating cholesterol in the system
A major constituent of bile, which is necessary to the lipid metabolization
PHOSPHATIDYLSERINE (PS)
Increase the bioavailability of PPC to organs demanding this nutrient
Added in a sufficient quantity to improve and support the role of PPC
ALPHA TOCOPHEROL
Protect PPC from degradation and improve formulation stability
Protects cell membranes and other fat-soluble parts of the body from oxidative damage
Works synergically in promoting cellular membrane repair, regeneration, and functions.
Maintain healthy cholesterol levels, support liver functions and detoxification and maintain cell membrane integrity and fluidity.
FUNCTIONALITY & CONSUMPTION
The main active ingredient, Polyenylphosphatidylcholine (PPC), is a vital nutrient for regeneration and reparation of cellular membrane for its optimum functions.
Consuming SwissPlaqx Softgels supports a healthy cholesterol level, maximises liver functions and detoxication, and maintains cellular membrane integrity. In addition, SwissPlaqx Softgels comes in an easy-to-swallow softgel form.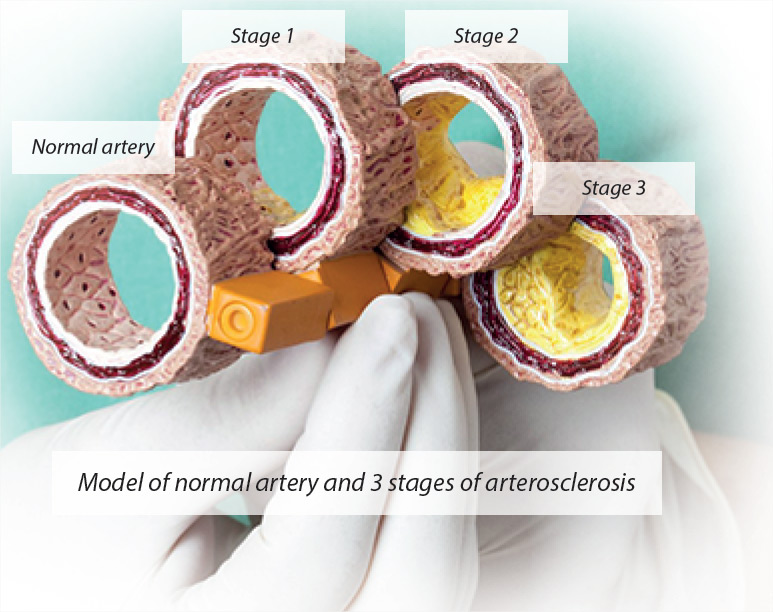 1 softgel per day OR a maximum of 3 softgels per day depending on the physician's instruction. Preferably taken at different times to achieve a better absorption rate and bioavailability throughout the day.
Box of 30 softgels
For further consultation on the supplements, please email your inquiry to nutritionist@mf3swiss.com.
Not suitable for anyone with soy allergy and women who are pregnant or breastfeeding.