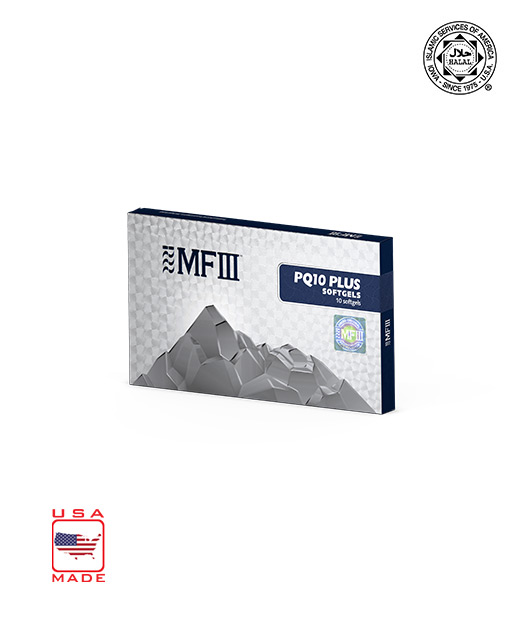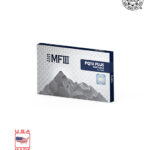 PQ10 Plus Softgels Mini
RM504.00
Wellness Upgrade with PQ10 Plus
30,000mg of Sheep Placenta Extracts*
20,000mg of Marine Cellular Extracts*
100mg of Ubiquinone
* With extraction ratio 100:1
MAL19076112NCR
Description
Recommended Intake
Contraindications
Additional information
Description
Discover The Q10 Plus Softgels Series
Higher Concentrated Ingredients and Stronger Potency
Daily nutritional supplement with potent antioxidant Ubiquinol (Coenzyme Q10), premium sheep placenta extracts and protein-marine formula. A definite plus to your total rejuvenation, intensive cellular renewal and complete wellness journey.
Skin Revitalisation
Improve skin texture
Improve skin hydration
Reduce wrinkles & fine lines
Improve collagen & elastin production
Musculoskeletal Health
Support & promote regenerations of muscles, tendon, ligament, bone, joint & cartilage
Improve joint inflammation (arthritis, osteoarthritis & rheumatoid arthritis)
Immune System
Enhance & strengthen immune system
Detoxification
Detox free radicals & reduce oxidative stress
Protect from cellular damages
Cellular Energy Production
To sustain optimal organ function
Physical Performance
Improve physical vitality, energy, & stamina
Wound healing & Rejuvenation
Speed up wound healing
Promote cellular rejuvenation
Sheep Placenta Extracts (Sheep Placenta)
Contain numerous amounts of peptides, amino acids, vitamins, and minerals that support cellular rejuvenation and prevent premature aging caused by both intrinsic and extrinsic factors.
Marine Cellular Extracts (Salmon / Herring)
Rich in dietary nucleotides, protein, cartilage, collagen, and elastin that plays an essential role in supporting the immune system, musculoskeletal health, healthy skin, nails, and hair.
PQ10 – Coenzyme Q10 (Ubiquinone)
Most bioabsorbable form of Ubiquinol that serves as a potent antioxidant and supporting the cellular energy production to maintain optimum health
MRS MALAYSIA UNIVERSE PICKS
1 softgel daily, ½ hour before meal, preferably in the morning on an empty stomach. Maximum 2 softgels daily.
Box of 10 softgels
Not recommended to pregnant women and those diagnosed with malignant cancer/cyst, allergic to marine-based ingredients, and may not be suitable for those below 18 years old. For those with chronic diseases or are currently under medication, kindly consult your doctor/dietitian/nutritionist before taking the supplement.
For further consultation on the supplements, please email your inquiry to nutritionist@mf3swiss.com.