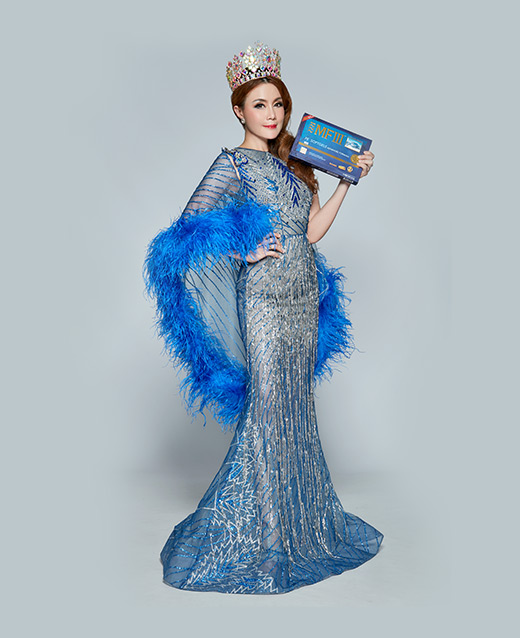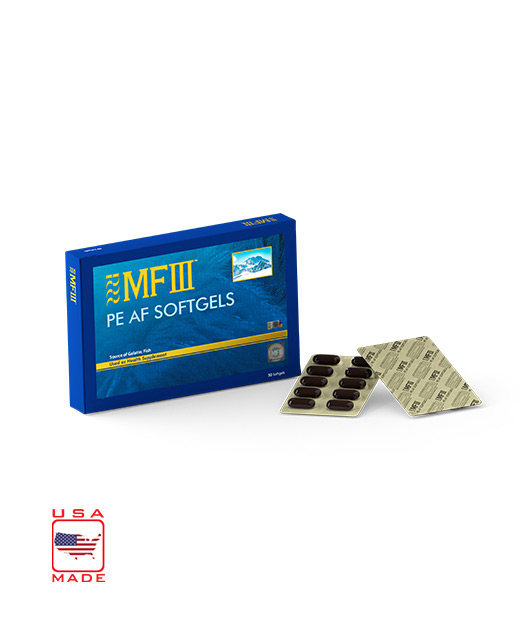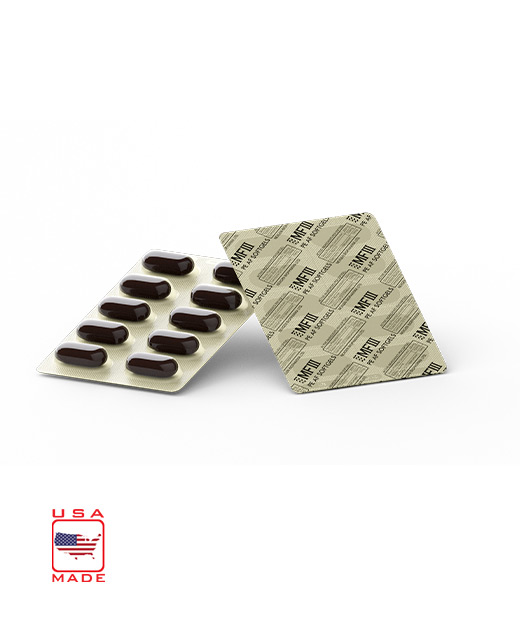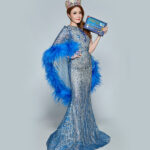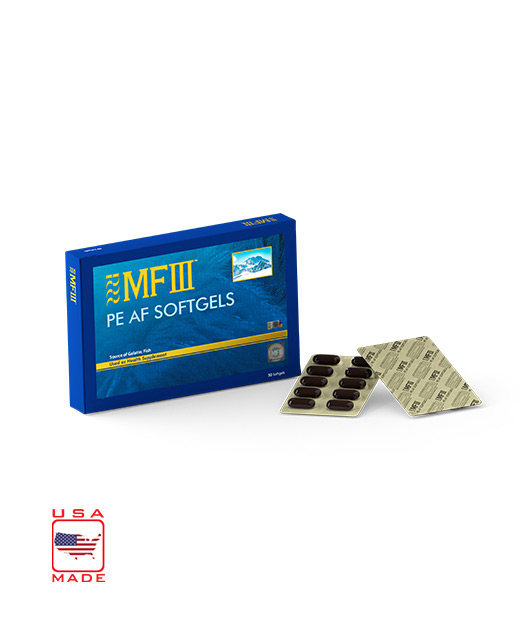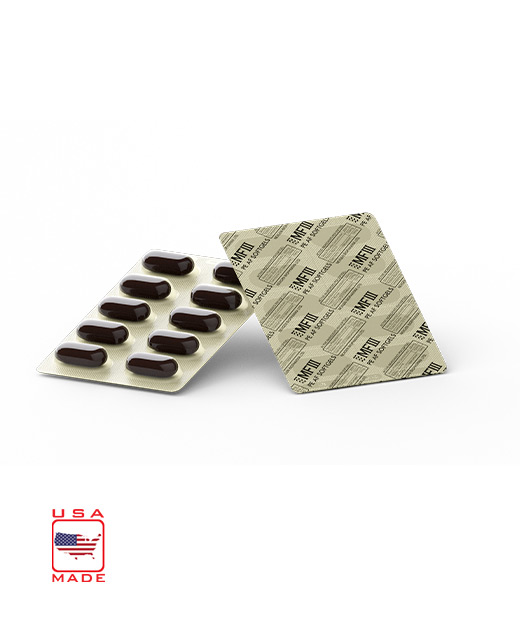 PE AF Softgels
RM1,000.00
Daily Nutritional Support System with Premium Sheep Placenta* Extracts and Marine Cellular Ingredients for Complete Wellness and Rejuvenation
MAL22086068NCR
Description
Recommended Intake
Additional information
Reviews (20)
Description
MF3 PE Advanced Formula Softgels (PE AF Softgels) is an award-winning development of traditional cellular regenerative therapy in potent oral softgels, an innovation milestone in the global health industry. These premium softgels have an unmatched capability to accelerate cellular renewal and repair not only at the mere depth of the skin, but also at the interlinking structures of inner organs and tissues. It combines the benefits of sheep placenta extracts and marine cellular ingredients for a long-lasting and complete rejuvenation.
PE AF Softgels with sheep placenta is manufactured in United States.
PE* AF Softgels is an outstanding cellular activator that enhances the growth, renewal and repair of cells with a myriad of benefits.
WELLBEING Rejuvenation
Increase energy levels
Improve stress response
Promote deeper (restorative) sleep
Enhance mental agility and alertness
Improve stamina, mobility and range of motion
Strengthen sensory function
METABOLIC Rejuvenation
Strengthen the body's detox system for better digestion
Stimulate circulation and metabolism
Promote post-natal recuperation to restore health
Balance and purify the reproductive system
IMMUNE Rejuvenation
Reinforce the immune system
Support speedy recovery from illness and poor state of health
AESTHETIC Rejuvenation
Promote protein and collagen synthesis
Enhance natural repair system and bio-sunshield against premature photo-aging
Reduce fine lines and wrinkles
Enhance skin structure, firmness and elasticity
Promote greater evenness in skin tone and colour
This product is recommended/featured by medical specialists and researchers in the following publications/clinical trials: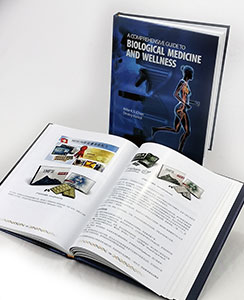 A Comprehensive Guide To Biological Medicine And Wellness
Author/s: Prof. Dr. Mike Chan and Prof. Dr. Dmitry Klokol
Published by Matador, Troubador.co.uk, London.Medical Research: ISBN 978 1789015 249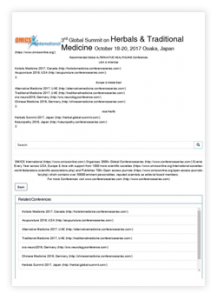 Evaluation of the IN VIVO cosmetic efficacy of the MF3 PE softgels ( dietary Supplement)
A Four- Month Randomized Placebo-Controlled Double-blind Study
Author/s: Dr. Alain Béguin, in colaboration with Prof. Dr. Mike Chan
Publisher: Skin Testing Department, Switzerland. 29 March 2006, Report Nr. CTE23A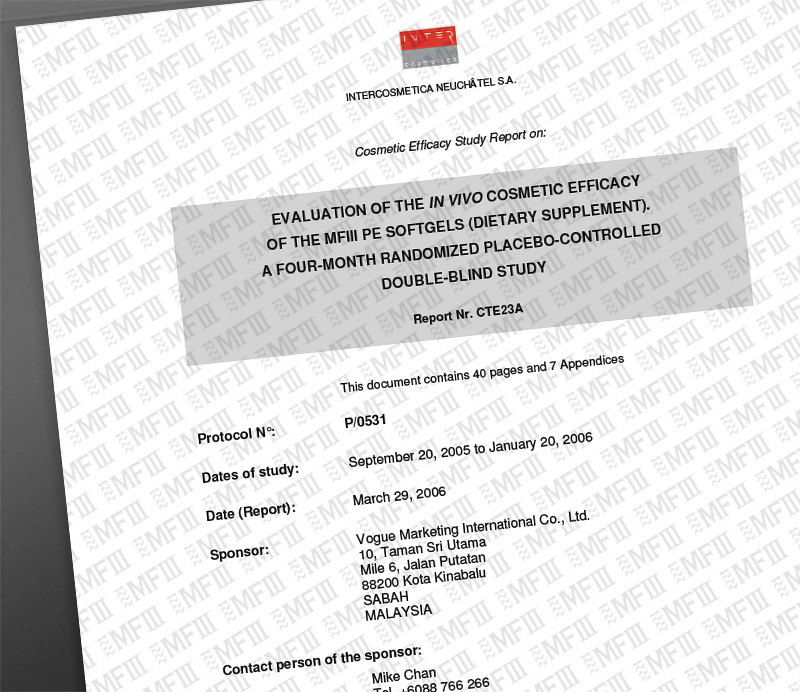 Placenta And Marine Extract Supplements, Nano Peptides, Mito Organelles, Phyto-Peptides And Botanicals Applying Advanced Biomolecular Technologies In Regenerative Medicine, Biological Therapy And Natural Healing
Author/s: Dr. Dina Tulina
Published at: 3rd Global Summit on Herbals & Traditional Medicine October 18-20, 2017 Osaka, Japan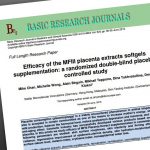 Efficacy of the MF3 placenta extracts softgels supplementation:
A randomized double-blind placebo controlled study
Author/s: Prof. Dr. Mike Chan, Prof. Dr. Michelle Wong, Dr. Alain Béguin, Dr. Dina Tulina and Dr. Dmitry Klokol
Publisher: Basic Research Journal of Medicine and Clinical Sciences ISSN 2315-6864 Vol. 5(4) pp. 86-95 June 2016
Published url: http://www.basicresearchjournals.org/medicine/abstract/Dmitry%20et%20al.html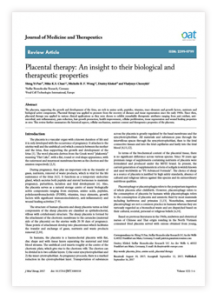 Placental Therapy – An Insight To Their Biological And Therapeutic Properties
Author/s: Dr. Shing Yi Pan, Prof. Dr. Mike Chan, Prof. Dr. Michelle Wong, Dr. Dmitry Klokol and Dr. Vladymyr Chernykh
Published at: Journal of Medicine and Therapeutics, ISSN: 2399-9799
Published url: https://www.oatext.com/placental-therapy-an-insight-to-their-biological-and-therapeutic-properties.php#Article
1 softgel daily preferably half an hour before meal in the morning.
Box of 30 softgels
For further consultation on the supplements, please email your inquiry to nutritionist@mf3swiss.com.
Additional information
| | |
| --- | --- |
| Weight | 1 kg |
| Dimensions | 3 × 26.3 × 17.5 cm |
Charumathy V., Malaysia

So glad MFIII is part of my life. I feel an increase in energy throughout the whole day. I get a good 8 to 9 hours sleep, before it was only 5 hours per day, and I used to feel tired the whole day. I could now sleep well and no longer feel sluggish. I find myself to be able to focus better in my work and daily life. My skin looks brighter too. It's going to be a long term relationship with MFIII. Thank you MFIII!
---
"I done research because I am world renowned natural doctor. love this product. Like to maybe refer some of my clients"
– Dr. Charlton Cook, United States
"My skin becomes smoother after taking the products for more than 5 years"
– Rina Teh, Indonesia
"PE Softgels AF change my skin in a way that it helps reduce pimple scars and make my skin brighter, thus improving my confidence."
– Chong T. W., Malaysia
"I feel my body very energetic and good stamina. My skin texture improved since taking the PE Softgels AF. "
– Lim T. E., Malaysia
"It gives me strength & hope that my immunity is increasing & my health will be better to keep taking care of my baby all my life "
– Cindy, Indonesia
"Skin will smoothie.. And have more energy "
– Penny C. M. F., Malaysia
"I look younger and more energetic for my age"
– SK Lim, Singapore
"It makes me feel younger and more energetic! I feel like I am more active after consuming MF3 PE Softgels AF!"
– Soh P. S., Malaysia
"Make me younger then my age"
– Abidchhipa, United States 
"Did not suffer much during menopause"
– Melissa Loh F. H., Malaysia
"Makes me don't get sick easily."
– Tang M. U., Malaysia
"let me look younger and healthy also can sleep well"
– Lim C. K., Malaysia
"I used mf3 for two weeks, the freckles on my face were obviously faded, and it was more lustrous. I ate three weeks of mf3, the skin was more detailed, I was so surprised, I will continue to use it, and introduce it to my friends."
– Toh M. L., Malaysia
"Skin become soften, Strong stamina, Very energetic, Excellence appetite, Feel and look young, and according to blood test result my blood cell covered with anti-aging."
– Pang K. M., Malaysia
"I think this product have made my skin tone brighter."
– Lim M. X., Malaysia
"After consumed the product, its increase my stamina compared to before. Besides, skin looks younger & better."
– Soo P. T. , Malaysia
"My friends can see my skin has brighter and myself found that my joint problem has improvement, especially my knee."
– Liew Y. C., Malaysia
"Look young and more healthy "
– Eunice Chee, Malaysia
"My hormone became stable and my skin is fairly "
– Angel Alycia, Malaysia