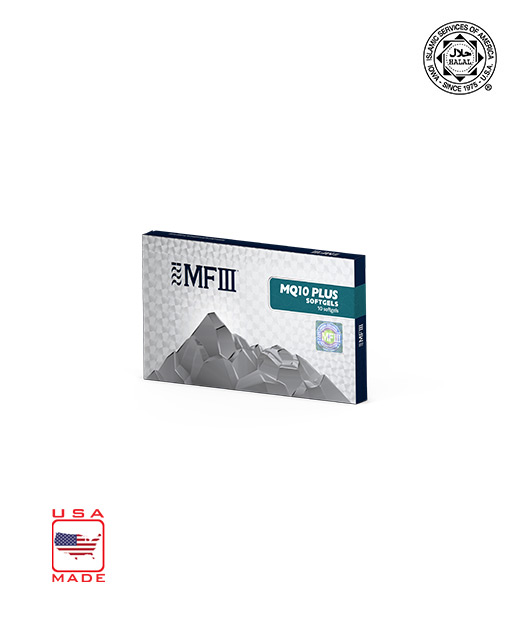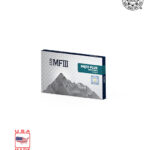 MQ10 Plus Softgels Mini
RM504.00
Higher concentration of active ingredients than MCE Softgels
25,500mg of Marine Cellular Extracts*
Fortified with potent Antioxidant Coenzyme Q10, Vitamin C & Astaxanthin
Rich with Omega-3 Fish Oil & Krill Oil
* With extraction ratio 100:1
MAL20106048NCR
Description
Recommended Intake
Contraindications
Additional information
Description
Discover The Q10 Plus Softgels Series
Higher Concentrated Ingredients and Stronger Potency
Daily nutritional supplement formulated with Marine Cellular Extracts and enriched with EPA and DHA from Omega-3 Fish Oil and Krill Oil for musculoskeletal conditioning, cellular renewal and complete wellness.
Musculoskeletal Health
Support & promote regenerations of muscles, tendon, ligament, bone, joint & cartilage
Reduce joint inflammation (arthritis, osteoarthritis & rheumatoid arthritis)
Cellular Regeneration
Support cell renewal, build and repair worn out tissue
Physical Performance
Improve physical vitality, energy & stamina
Immune System
Support the normal function of immune system and offer antioxidant
Cellular Energy Production
To sustain optimal organ function
Improve Skin Appearance
Increase the hydration of skin for luminous skin
Improve Skin Texture
Increase dermal density and reduce appearance of wrinkles
Detoxification
Detox free radicals & reduce oxidative stress
Protect from cellular damages
Photoprotection
Antioxidant
UVA & UVB protection
Reduce cellular sun damages
Marine Cellular Extracts (Salmon / Herring)
Marine Cellular Extract or also known as Protein Marine is rich in dietary nucleotides, protein, cartilage, collagen, and elastin that plays an essential role in supporting the immune system and musculoskeletal health, as well as promoting healthy skin, nails, and hair.
Fish Oil
Rich in Omega-3 which is essential in supporting cardiovascular health and healthy brain function.
Krill Oil
Anti-inflammation, improves cholesterol levels and PMS.
Chondroitin sulfate and Fish Collagen Hydrolysate
Major components of the extracellular matrix that is important in supporting joint health by promoting cartilage regeneration and collagen production.
Astaxanthin
A potent antioxidant that fights free radical damage, reduces oxidative stress and supports cardiovascular health.
Vitamin C (Ascorbic Acid)
Support iron absorption, collagen production, and immune system.
Coenzyme Q10 (Ubiquinone)
Most bioabsorbable form of Coenzyme Q10 that serves as a potent antioxidant and supporting cellular energy production to maintain optimum functions of organs.
1 softgel daily, ½ hour before meal, preferably in the morning on an empty stomach. Maximum 2 softgels daily.
Box of 10 softgels
Not recommended for those who have allergies to shellfish, prawn, or fish, and may not be suitable for those below 18 years old. For those with chronic diseases or are currently under medication, kindly consult your doctor/dietitian/nutritionist before taking the supplement.
For further consultation on the supplements, please email your inquiry to nutritionist@mf3swiss.com.